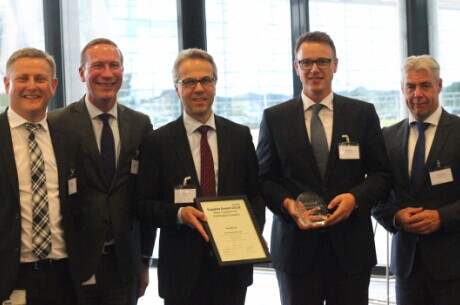 Wind turbine manufacturer Vestas honors Schaeffler with the "Best Support to Profitable Growth" award. Schaeffler and Vestas intend to further develop their cooperation in the future.
Vestas, one of the technological leaders and largest manufacturers in the wind turbine sector, honors Schaeffler for its outstanding performance as a supplier with an award which is named after Vestas' company strategy: "Best Support to Profitable Growth". Vestas presents its annual supplier awards in three categories. In the "Best Support to Profitable Growth" category, Vestas honors the supplier that provides the best support in achieving profitable growth.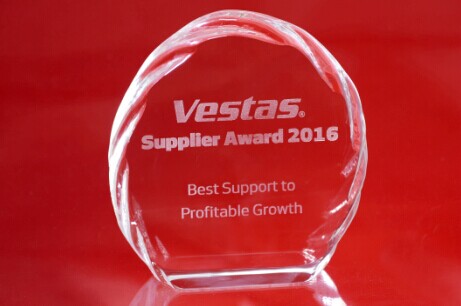 Schaeffler was presented with the award at the "Vestas Supplier Conference 2016" in mid-June. Dr. Stefan Spindler, Schaeffler Executive Board member responsible for the Industrial business, is very pleased about the award: "This award honors the work of many Schaeffler employees – from product development and the entire supply chain up to key account management, and in the various countries where we provide personal assistance as well as develop and manufacture products for Vestas. We look forward to further developing this excellent cooperation in the future."
Schaeffler supplies Vestas mainly with special spherical roller bearings that are used as rotor shaft bearings in 2MW and 3MW wind turbines. As one of the world's leading rolling bearing manufacturers and a development partner to the wind turbine industry, Schaeffler has been producing bearing supports for wind turbines for over 30 years.