NSK Ltd.(NSK; Headquarters: Tokyo, Japan; President and CEO: Toshihiro Uchiyama) will exhibit at SEMICON West – July 12 to 14 at the Moscone Center in San Francisco, CA. Visit Booth #1416 to see dynamic product demonstrations that incorporate NSK linear motion & control products. Each demonstration is designed for a specific semiconductor application and shows how various NSK products are integrated into a customizable solution to deliver precise, smooth motion.
Celebrate 100 years of innovation with NSK at Booth #1416.
Exposition: Snapshot of a few Featured NSK Products
Toughcarrier™ Series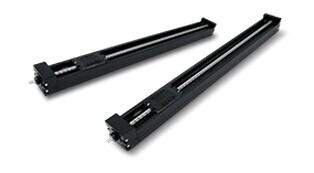 Pre-assembled, all-in-one linear actuator
Achieves 2 times higher load ratings than MCM Series
4 times more rigidity than MCM Series
Interchangeable with MCH Series
Visit NSK booth to see TCH Series versus NSK Monocarrier™ in action!
Monocarrier™ Series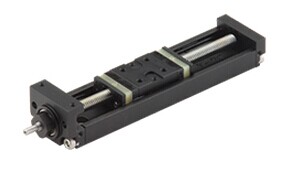 Pre-assembled, all-in-one linear actuator
Saves design and installation time
Wide selection of sizes available
Maintenance-free with NSK's K1™ Lubrication Units
Corrosion resistant due to use of standard black chrome coating
Featured demonstration shows use of MCM Series for Indexing Lift Assembly.
SIGMA Series Robotte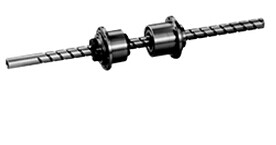 Robotte is the combination of a ball screw and linear ball spline.
Achieves co-axial rotational and linear motion.
Hollow shaft reduces weight providing compact design.
19% reduced inertia compared to conventional ball nut designs.
Product is ideal for SCARA robot arm and Z-Theta motion.
ABOUT SEMI
SEMI® connects more than 2,000 member companies and more than a quarter-million professionals worldwide to advance the science and business of electronics manufacturing. SEMI members are responsible for the innovations in materials, design, equipment, software, and services that enable smarter, faster, more powerful and more affordable electronic products. Since 1970, SEMI has built connections that have helped its members grow, create new markets, and address common industry challenges together. SEMI maintains offices in Bangalore, Beijing, Berlin, Brussels, Grenoble, Hsinchu, Moscow, San Jose, Seoul, Shanghai, Singapore, Tokyo, And Washington, D.C. For more information about SEMI, visit www.semi.org.
Overview of Exhibition
Name of Exhibition SEMICON West 2016
Location Moscone Center San Francisco CA
Dates Tuesday July 12 to Thursday July 14
NSK Stand No. Booth #1416
About NSK
As Japan's first bearings manufacturer, NSK has a history spanning nearly a century. As one of the world's leading bearings manufacturers, NSK contributes to industrial development globally by quickly and accurately meeting the diverse needs of customers around the world.
Based on the theme of "Motion & Control" as the cornerstone of its business operations, the company develops and provides steering and other automotive parts as well as precision and parts products in addition to bearings.
NSK is a global enterprise with 210 facilities in 30 countries that serve a diverse range of industrial customers with a wide range of precision components in addition to bearings. NSK operates 64 plants across the globe, and among these, two-thirds are located outside of Japan. 67% of NSK's revenues were generated outside of Japan in FY2015.
JAMCO Corporation (now NSK Corporation) was established in Newark, New Jersey, U.S.A., as its first overseas sales company. Manufacturing and sales sites are later established in USA.
NSK's US operation has been contributing to the local economy for decades. Today, NSK in US is operating 10 sales offices, 1 R&D center, and 7 plants, and is supplying high quality products to many customers.
(NSK Ltd)